How JudgeService works
It's quite simple.
JudgeService helps car dealers improve their customer service by asking customers and potential customers for feedback about the experience.  This can be in service, used car sales, new car sales or the bodyshop.
We also publish this customer feedback to help consumers understand the levels of customer satisfaction and recommendation at each dealer.
So in a nutshell we do surveys to help dealers improve customer service and in an ever changing and competitive world and we share that information with consumers to help choose where to buy.
---
It is not the strongest of the species that survives, nor the most intelligent, but the one most responsive to change.
Charles Darwin
Dealers send us data
Dealers send us the data from their customer database. We send the customer surveys or ring them. The surveys go by email, SMS or post. In some cases we ring the customer.
Customers then complete the survey – most people do this online but about 15% use postal surveys. If we ring the customer we complete the survey as they tell us the results.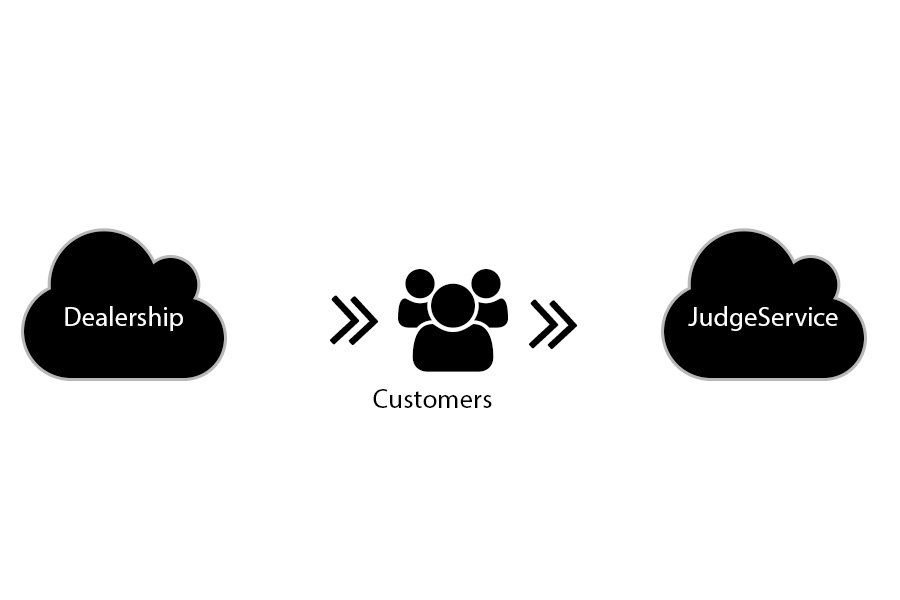 ---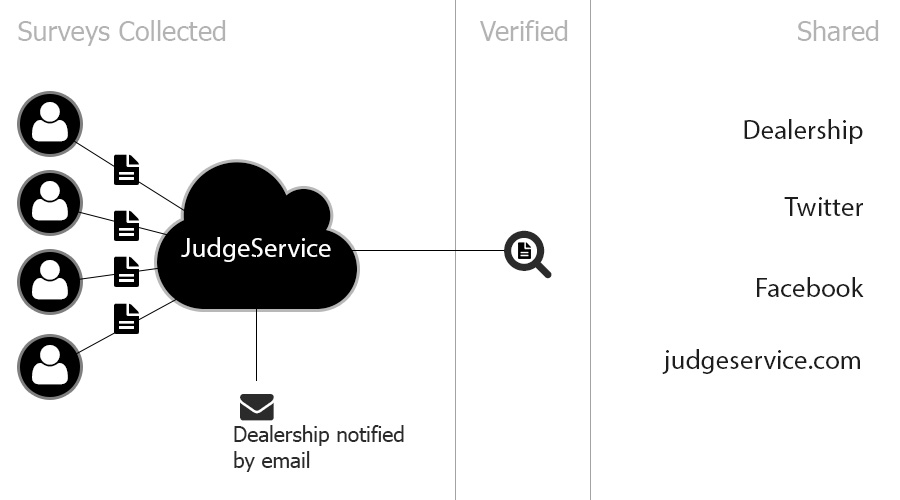 Real customers complete the surveys
Once the survey is completed we tell the dealer the results – instantly. This means they can address any issues straight away and also recognise great service.
The results are also stored in our reporting system or "back office".
Published results
The customer can share the results on Facebook or Twitter and we also publish the results on JudgeService.
We publish all results, unless instructed otherwise. Some dealers do not publish any results as they simply want to use the service to measure customer satisfaction.
Dealers also often carry the results on a widget on their website and the results are also published on motors.co.uk, autotrader.co.uk/car-dealers and TrustedDealers.co.uk.





Start your search
With help from over 444,000 reviews.