Winners
Customers providing feedback through JudgeService are entered into our monthly prize draw.
---
The Prizes
iPad
iPod
M&S Vouchers
---
The Winners


iPad
a Lookers Stockport Seat customer


iPod
"I would recommend Bristol Street SEAT Derby to friends and family because I was completely satisfied with the was things went smoothly and the staff were very friendly and courteous." Mr M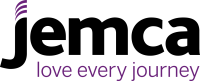 iPod
"I'd recommend Jemca Lexus Edgware Road to a friend because it was an easy and efficient service." Mr Andrew Bugge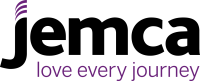 iPad
"I'd suggest Jemca Lexus Edgware Road to a friend because the staff are very customer focussed, patient to listen in detail, very helpful too, except for the car wash. The washing of the car needs a look at, as last time when i recieved the car, the VALET SERVICE was'nt done at all which a part of the car delivery. This time again the alloys were not cleaned well, as it should have been which is a bit annoying to do it again." Mr Shankar Bahdur

iPod
"Usedirect Newtownabbey were great because, while I had some problems, the Salesman and Sales Manager sorted them out to my complete satisfaction." Mr Norman Campbell

iPad
a Lookers Blackpool Volkswagen customer

iPod
"I'd recommend RRG Toyota Silsden to anyone because they have always treated me well explained things so I can understand. Have been very patient while I explain things as I do go round the houses. To be honest as I have dealt with this garage since 1980 as I took over from my step-mother and she had been dealing with them from the early 70s. The cars have been so good I only see them rarely , they keep in touch." Mrs A L

iPad
a Lookers Used Car Supermarket Bristol customer

iPod
"The experience at Aylesbury Nissan was great because the staff were very helpful and I love the car :) " Miss Lydia Davies

iPod
"I would recommend Pentagon Oldham Citroen to friends and family because They are efficient, polite, professional workmanship of the highest quality and a fair pricing system. From Sales and Service excellent customer relations." Mr Coombe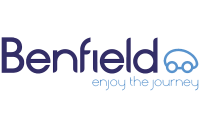 iPod
"I would recommend Benfield Renault Newcastle because the staff are friendly and have a very professional working attitude. The 2nd hand cars they have to sell are fantastic quality and the fact you get breakdown cover and warrenty is a huge bonus. Very happy customer!!! " Miss K Campo

iPod
"Sandicliffe Leicester New were great because they were very attentive both salesman Jay Mistry and the financial advisor. Did everything possible to find us a brand new car within our budget. They made our 4 young children very welcome! And can't forget the fab cups of coffee they made us over the 3 occasions we visited and even after hours there was no urgency to hurry us out!!!" Mr Gibbons

iPod
"Lookers Star City Vauxhall made my buying experience good because it was made so easy by the staff there. Alright I was already interested in a Vauxhall, but was only really looking and they helped me decide there and then." Mr Steven Birch
All trademarks and registered trademarks are the property of their respective owners.